Tennis Zone Principle
The basic of the Tennis Zone Principle is the division of a court side into three zones. The zone areas are not fixed. They are flexible, allowing you to adjust and move them according to the performance level of the group. In addition, a zone term is assigned to each zone.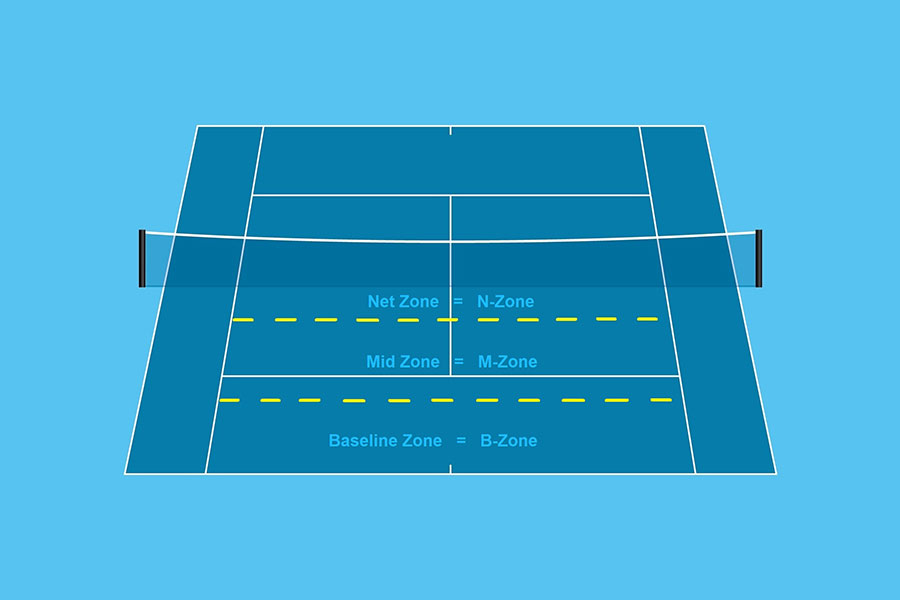 Based on this basic zone division, the three zones are flexible can be adjust in width of the performance level of the players.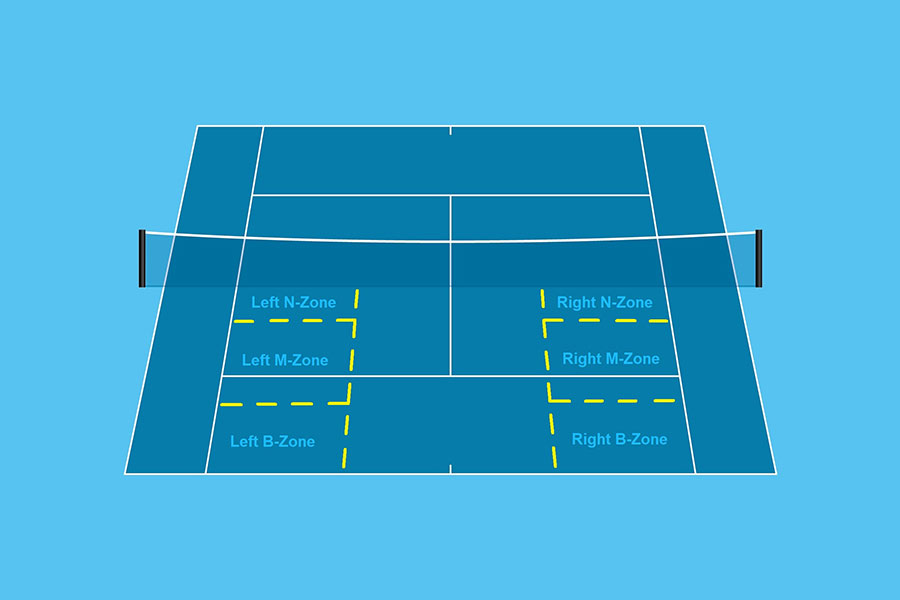 The advantage of the tennis zone principle is to recreate many game situations in technique training.
Technique training
Here are three examples of situational crosscourt and down the line training using differentiation in the width and depth of the zones.
Tactics training
In tactics training, the zones are marked larger so that the players can play creatively but the aim of the training is not lost. Here are two examples of tactics training with the Tennis Zone Principle.